Three is a crowd - the perfect tweezer trio.
Handmade in Italy
Unique, eco-friendly cardboard packaging - perfect for storing
2-year warranty
This tweezer set leaves nothing to be desired. With the trio of straight, slanted and pointed tweezers, you can style your brows like a pro and shape them in no time. The straight tweezers are ideal for plucking multiple and thicker hairs above the brow, lady's beard and around the bikini line. The slanted tweezers have the perfect angle and allow for effortless plucking below the brow. The pointed tweezers give your brow look the finishing touch by allowing you to grab extremely fine and short hairs. The practical size and packaging make this set the ideal travel companion.
Never without a rubber Never forget the protective cap; it not only keeps the tweezers closed but also protects the sensitive tips from dust and scratches. Don't drop it! If the tweezers fall without the protective cap, the tips can get microscopic scratches and cracks. To avoid premature wear, always put on the protective cap and handle the tweezers gently. Hands off. Never use your fingernails to remove any remaining hairs or skin flakes that may stick to the tweezers, as this will slowly destroy the precise surface of the tweezers. Instead, always use a gentle cloth or cotton pad to clean your tweezers. Keep em' safe For optimal protection, always store our tweezers in the accompanying cardboard tube. It not only protects your tweezer but is also ideal, it's the perfect travel case. The proper clean Our tweezers should be cleaned and disinfected regularly. To do this, clean the tweezers' tips after each use with an alcohol wipe or disinfectant spray and dry them with a cotton pad. Do not disinfect the body of the tweezers, as this may damage the color. Do not clean the tweezer in an autoclave or barbicide disinfection jar.
How can we help?
Before using our products, be sure to check out our Brow Guides where we explain how to use our products like a pro. Remember, you don't become a brow experts overnight- practice makes perfect, so be patient.
Did you know: in case of questions, you can always contact our brow experts. They are more than happy to give you individual advice. Simply book a free
one-on-one call
or use our chat function.
Smart, Easy Brows
We fully stand behind the quality and durability of our products and offer you a money-back guarantee. If you are not satisfied with a product, you can return it within 30 days. Just write us.
By the way, we guarantee that our tweezers purchased in Germany will remain sharp and are free from defects in materials and workmanship for two years from the date of purchase. If your eyebrow tweezers become dull due to normal use, or you find a defect in material or workmanship, we will repair or replace them at our discretion. You only need to pay the shipping costs.
So geht's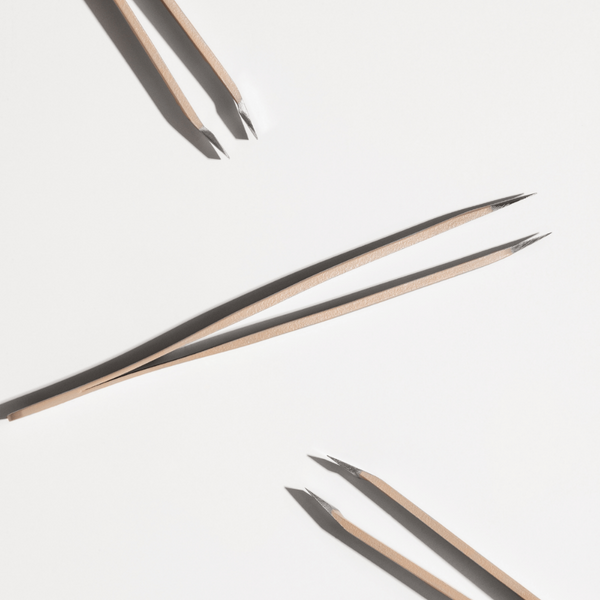 Tweezing Guide
Schau dir unbedingt unseren Tweezing Guide an. Dort erklären wir im Detail, wie du deine Augenbrauen richtig in Form zupfst und auf was du alles achten solltest.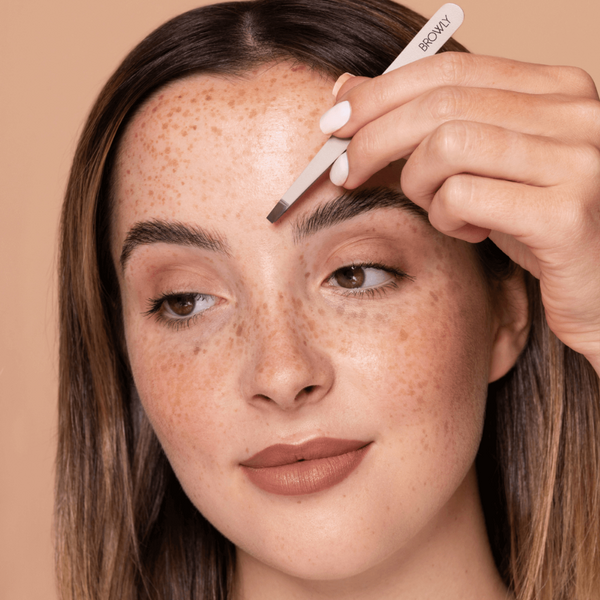 Step 1:
Augenbrauen vor dem Zupfen mit einem Brauenstift nachzeichnen. Überflüssige Härchen zwischen & oberhalb der Braue mit der geraden Pinzette entfernen.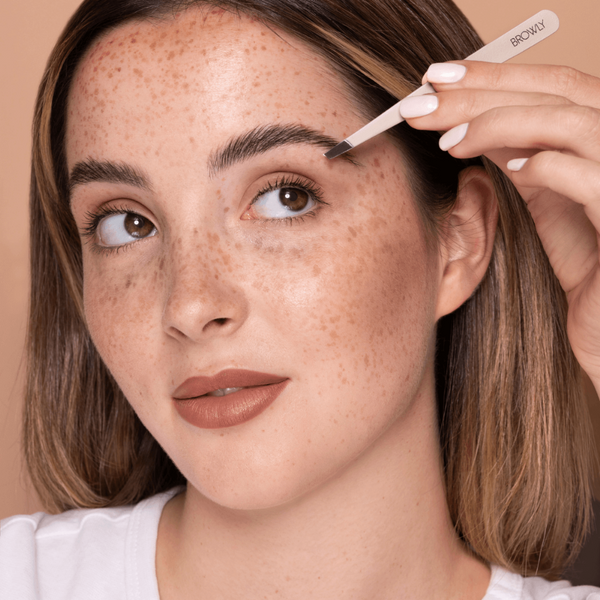 Step 2:
Nun Brauen seitlich hoch bürsten und alle Härchen, die unterhalb des Brauenbogens und nicht in der gewünschten Brauenform liegen, mit der schrägen Pinzette entfernen.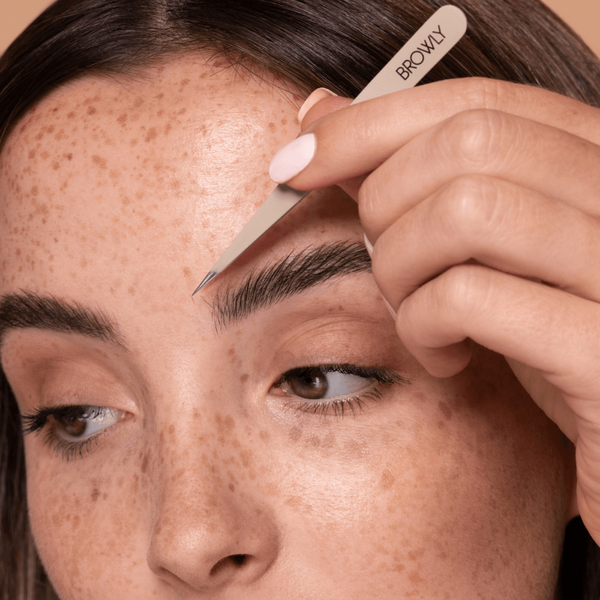 Step 3:
Für ein präzises Ergebnis können einzelne Härchen nun mit der spitzen Pinzette isoliert und entfernt werden. Hierfür Brauen erneut durchbürsten und vorsichtig einzelne Haare zupfen.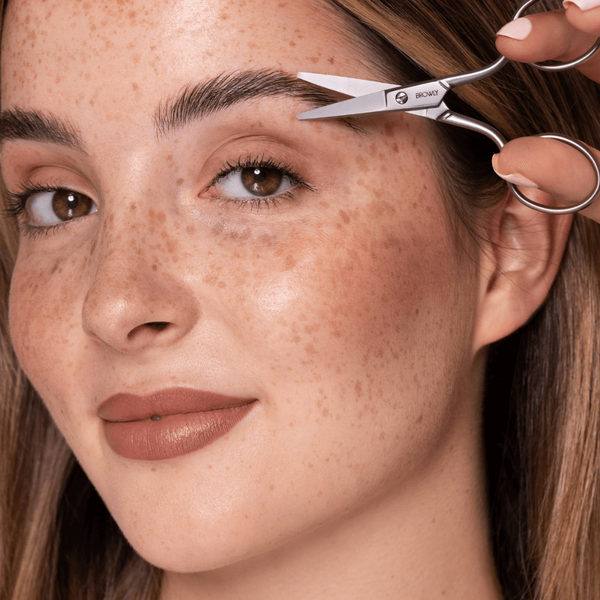 Step 4: Augenbrauen schneiden
Für das beste Ergebnis, empfehlen wir, nach dem Zupfen die Augenbrauen zu schneiden. Schau dir hierfür unseren Brow Scissor Guide an.
@browly community in real life